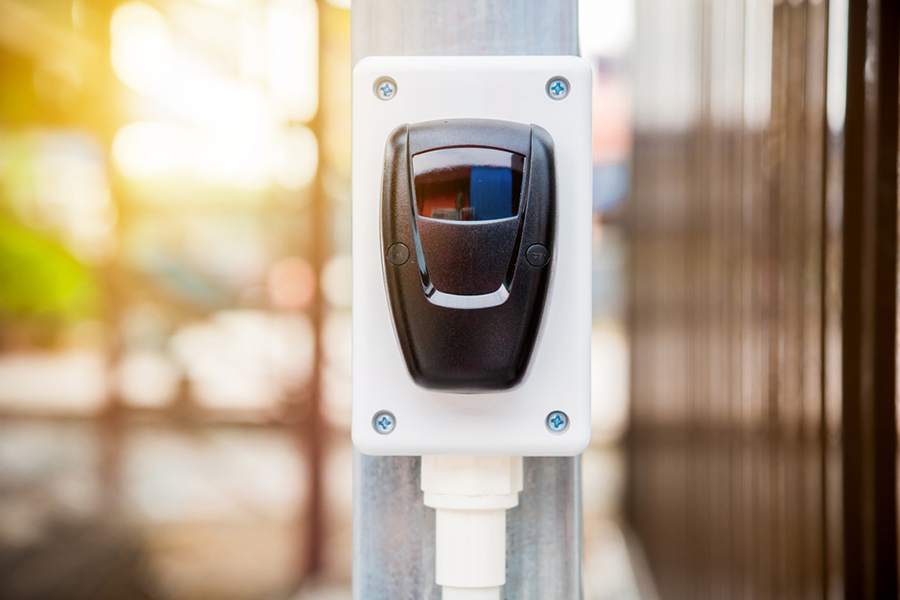 How Can Geofencing In Albany Integrate With Home Security?
Today's home security solutions are becoming more capable every year. Even so, it doesn't take much to forget to complete basic security duties like arming your a security system, closing the garage, or even securing your front door.
How would you feel if you didn't have to remember doing these chores in the future? When utilizing geofencing in Albany, you can just drive off to work and let your security system lock up for you.
What is Geofencing In Albany For Security Systems?
Geofencing generates a virtual border along the sides of your residence, which you are able to customize within your smartphone app. This modern home security option then utilizes your cell phone to deduce when you go beyond the border and then triggers pre-programmed actions or notifications.
What Makes Geofencing Work?
Geofencing relies on z-wave, a home automation protocol that smart devices use to communicate with other connected equipment. This innovative approach aids your security system by centralizing all elements onto a single network. You can draw a unique boundary on all sides of your property and program what actions you want to take place when you move beyond the prearranged border line.
For example, shortly after you leave your driveway, you can instruct your security system to lock doors, close the garage, and switch the alarm back on. Then, when you return to your house, geofencing could be set to alert your system to disengage the alarm, open the garage, turn on lights, and even alter your your home's comfort levels.
Below are a handful of the technologies you can control with geofencing:
● Smart lighting and plugs
● Thermostat
● Surveillance and alarms
● Various electronics such as speakers or TVs
● Garage door sensors
Geofencing, Scheduling, And Scenes Are All Possible With Your Smartphone App
Geofencing is just one way to use your property's security system in Albany. When accessing the ADT Control app, you have the ability to do a lot with smart home automation. Just tap the app interface, and you can:
● Set schedules: set your smart devices to activate at a specific time. Have your lights start to dim to indicate that it's time to turn in for the night, or disengage your home's alarm the first thing in the morning.
● Define how devices react to one another: Make certain components activate based on another activity. Direct your thermostat to switch on the connected fan if the CO detector is set off. Or illuminate your hallway lighting when your security camera senses strange movements outside.
● Set a scene: Design custom room scenes with components that function in concert with each other. Make your smart bulbs turn off, the A/C go down, and the smart locks bolt at the end of the day. Or set the mood for a movie marathon with the right light and HVAC settings.
● Take advantage of geofencing: It's easy to forget to set your alarm system when you're running late for work. With geofencing capability and your mobile device, you'll never forget to arm the system and put down the garage door.
Take Advantage Of Geofencing in Albany
Whether you seek additional peace-of-mind of a fully secured property whenever you drive away or you would like to take advantage of home automation, geofencing will make things easier. Talk to one of our representatives today at (518) 303-3311 or send in the following form to get started on your ideal security system.
Areas Served Around Albany By Secure24 Your Local ADT Authorized Dealer